I rode the bike to work today as a sort of pre Bike To Work Day bike to work. I took off the basket yesterday, charged the rear light up, and put the pannier on the front rack. This morning I loaded up the pannier and headed off to work. The neighbor said hi, he was biking off to work, too. Except he was going to Clairemont, quite a bit farther away, and quite a bit more difficult than my little ride.
I didn't have any problems on the way. Well, most of the way. I was almost there when I decided it would be fun to ride with no hands, something I have done many times. Well, I found that riding no hands with a loaded pannier on one side of the front fork rack is a VERY bad idea.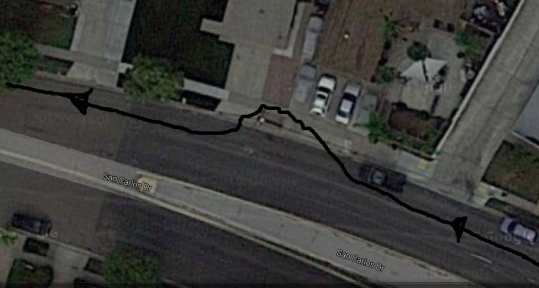 Fortunately I went up one driveway and down another. Otherwise I would have been flat on my face and surely hurt. Scare me good, but I'm especially glad no one was around to see it!!
The obligatory selfie, at work.
I rode just over seven miles today. That makes this a seven-mile month, so far!
Thanks for reading!